Lawn & Garden

Want to grow a plant or tree? We can help! Want to kill a plant or tree? We can help with that too! Come tell us your challenge and we can recommend the right products to set you up for success. We carry products that are suitable for the tough, West Texas environment and we can give you personalized advice for whatever you want to accomplish.
We carry several different fertilizers that are recommended for this area as well as herbicides and plant food.
We have all kinds of seed whether you want to plant a vegetable garden in your backyard or several acres of winter wheat for your cattle. We also carry native grass seed.
Pest Control
My mama used to tell me that if I left my mouth open too long, I might catch a fly. Well that's certainly possible in West Texas, especially if you live near livestock!
Ranch Supply has a huge selection of insecticides and insect traps to help control those pesky flies and other insects as well. If bugs are invading your livestock, pets, barn, yard, house or they are just ruining your day, come by and we'll help determine the right product for your situation.
Bugs aren't the only pests in West Texas. Ranch Supply also carries a wide variety of solutions for any varmint problems. We can help you with traps, live traps, smoke bombs and repellents. And if all else fails, we also sell ammo!
Gifts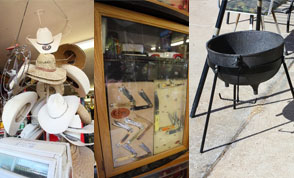 Ranch Supply has a great selection of gifts for just about any occasion. We carry jewelry, frames, toys, crosses, handbags, bird feeders, home décor, and cast iron cookware (just to name a few of our items).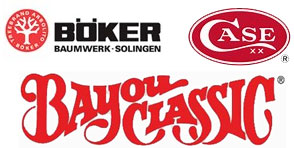 And if you're shopping for a man, we carry knives. Believe me, they want a knife.
Our Products
We carry a wide range of products including farm and ranch supplies, lawn and garden, pest control, and animal care products. It would be impossible to list everything we carry, so we invite you to come to our store and take a step back in time. Ranch Supply is an Odessa institution! You might find the very thing you need, hear a good story, or just enjoy looking at some of the relics we have hanging around.